Full Tortoise Kit- CHOOSE YOUR OWN SUBSTRATE, 20 packs of seeds, Dried Food, Calcium FREE POST
« back
Shelled Warriors Tortoise Kit
Choose your own substrate
Free post worth £5
Suitable for:
Hermanns, Iberas (greeks) Horsfields, Marginated, Tunisians, Pancakes, Indian Stars, Leopards, Sulcatas
Included in this kit:
1. 20 packs of seeds- 'grow your own food' RRP £20
2. 500g Limestone Flour (Calcium Carbonate) RRP £1.99
3. 2x Cuttle Fish Bones RRP £1.49
4. 20g ready to feed dried flower mix
5. Bedding: Readigrass 950g or Oyster Shell 950g please add your choice when you go through the check out under the 'how did you find us section' or paypal notes.
1. Seeds:
Please note the seeds you recieve may vary slightly from the list below
Please be assured all packs will be different and suitable for your tortoise to eat
1. Tortoise grass seed 1000
2. Plantain seeds 10g
3. Tufted Vetch 10g
4. Musk Mallow 150+ seeds
5. Lady's Bedstraw 100+ seeds
6. White Clover 10g
7. Hibisus 50 seeds
8.Hedge Bedstraw 100+ seeds
9.Sainfoin 10g
10. Evening Primrose 1000+ seeds
11. Yarrow 500+ seeds
12. Dandelion 500 seeds
13. Autumn Hawkbit 100 seeds
14. Chicory 10g
15. Milk Thistle 10g
16. Trefoil 10g
17. Red Deadnettle 50 seeds.
18. Forget me not 100 seeds
19. Hedge Mustard 150 seeds
20. Betony 100 seeds
ALL PACKED IN INDIVIDUAL RESEALABLE PACKETS WITH COLOUR LABEL SHOWING PICTURE OF THE GROWN PLANT
2. 500g Limestone flour (calcium Carbonate)
3. 2x Cuttlefish bones
4. 5ml syringe- you never know when you need to hand feed.
5. 950g Readigrass- Perfect substrate, Readigrass is just dried grass which can be eaten. My tortoise love to snuggle in this.
Or choose oyster shell from drop down box
Oyster shell: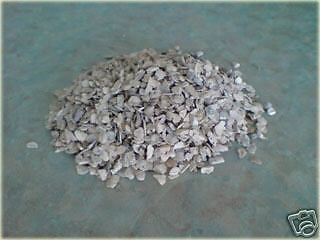 6. 20g Dried Flower Mix
Ready to feed